Perseverance Mars 2020 Talk with Dr. Kenneth Williford
Date:
5/8/2020 (Fri) - 12:00 PM to 1:00 PM CDT
Tags:
Families
|
General Public
|
Educator
|
Webinar
|
Scientist Engagement
|
Planetary Science
Event information
Mars 2020: The Search for Extraterrestrial Life
You're invited to join us as Dr. Kenneth Williford, Deputy Project Scientist for the NASA Mars 2020 mission talks about the various ways in which Perseverance will be seeking signs of life.
Join us May 8 @10:00 PT/ 1:00 ET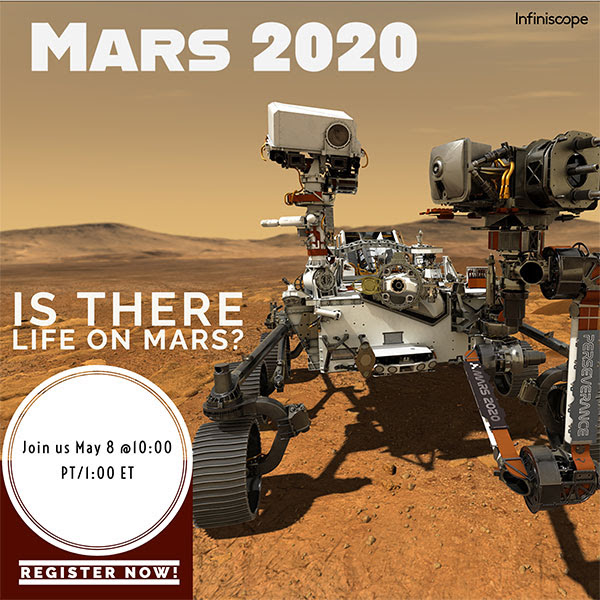 http://i2.cmail20.com/ei/d/1A/E5F/988/042110/csfinal/Mars2020_600px2-99079e028a04513c.jpg" style="border-style:initial; border-width:0px; height:auto; width:525.996px" />
This talk will include a mission overview with payload and exploration strategies, a discussion of the Jezero crater landing site, and a brief history of Mars surface exploration. Q & A session will follow. This talk is open to formal and informal educators, parents, families, and the general public.
Are you an educator?
Invite your classes or patrons to attend by sending them the YouTube LIVE link.